Products and Services
Click here to order an information packet with pricing. You should receive your packet within one week. Feel free to call for more information.
Click the links below to learn more:
Lava by 3M ESPE
Metal-free dentistry at the highest level!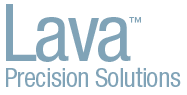 With several years of clinical history and proven results, Lava is the greatest choice for an all-porcelain restoration. It offers CAD/CAM precision for outstanding fit, as well as natural translucency for unmatched esthetics. Great for all applications, posterior or anterior, Lava requires conventional cementation for easy chairside seating. These zirconia substructures are incredibly strong and come in several shades. Your best choice is Lava for metal-free restorations.